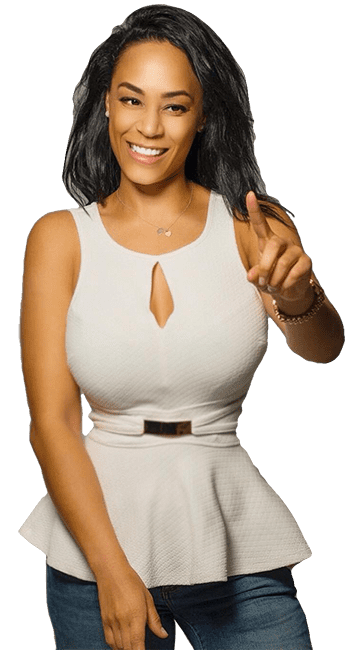 BRANDI L. BENSON SHARES A POWERFUL, INSPIRATIONAL MESSAGE ABOUT HEALING, WELLNESS AND TRAUMA.
A former US Army Soldier who is now the author of the acclaimed book "The Enemy Inside Me" and has been featured on radio, tv, magazines and international media platforms including ABC, NBC, CNN, Fox, CW, New York Journal, and more.
In 2009, after being diagnosed with a rare form of cancer, Ewing Sarcoma, Brandi fought to overcome her diagnosis, heal after her treatments, and reclaimed her life through therapy, physical activities, and other healthy-living practices.
Her mission is to provide an effective blueprint of strategies and resources that survivors, their loved ones and anyone struggling with "an enemy" in whatever form, can use to improve their overall mental health and decrease the likelihood of mental decline.
Brandi L. Benson Wellness Initiative
Since writing a memoir in 2018 chronicling her experience, she created the Brandi L. Benson Wellness Initiative, dedicated to raising money for in-house support programs and events to spread the awareness of good mental health & wellness practices for victims of trauma.
Through her speaking engagements and Signature Topic "Overcoming The Enemy Inside You" culled from the title of her acclaimed book, Brandi transforms the lives of her audience by encouraging them to pursue different avenues of physical and mental therapy to take charge of their healing and wellness.
Sample Programs
Mental Health & Wellness (After Surviving a Traumatic Event)
Beating the Enemy Inside You
I Survived Now What?
Brandi lives and works in South Florida, USA. She is active in her community, taking part in organizations like The Livestrong Foundation and volunteering time to individuals diagnosed with and recovering from cancer.  Brandi is also a board member for the Future Minds Literacy program and the Ella Foundation, an organization working to aid those who have been affected by violence, mental illness, and the criminal justice system.
Brandi brings a powerful message on the importance of mental wellness during and after trauma to audiences across the United States and abroad.
Want to share a story of triumph and overcoming fear + trauma?
Conferences
Having a conference that involves health forums and initiatives? Brandi is available to speak! For more information on booking Brandi for your event, click here.
Cancer Support Group
When diagnosed with an illness, it helps to hear the stories of others and how they overcame theirs, going on to live healthy lives. Share The Enemy Inside Me with your group and invite Brandi to speak! For more information on booking Brandi for your event, click here.
Offices
It's helpful to know that someone understands your journey. Purchase copies of Brandi's Book for your office and waiting room.